Authenticity – Integrity  Quality – Innovation
our story
Thrive Social is a marketing company in Saginaw, Michigan, specializing in digital advertising, content creation, and social media management. Our full-funnel strategies shine a spotlight on your business in the best ways possible. We optimize digital marketing plans for your target audience, from planning to re-strategizing to content creation and beyond.
We believe in the power and potential of your business. By equipping you with the right tools to properly execute your strategies, we position your online presence to give you better long-term growth. Add in our clear cut KPIs and analysis, and your success is visible.
Today's world demands businesses to learn a new way of selling services and products. A one-page ad in the newspaper just doesn't cut it. We take a customized approach to your digital marketing strategy by delivering scalable tools that help you compete with the big dogs. Whether you're a non-profit or a local retailer, with the right tools and approach, you CAN get your slice of the pie. Through our time- tested and adaptable solutions, you will.
Full Funnel Marketing Strategies That Grow With Your Business

From YouTube Ads to Google Display ads and Email Campaigns, your growth is our goal. Learn more about how we can help your business thrive on our services page.
"The way we work, play, and do business has changed and will continue to change. We give businesses the tools and confidence to navigate that journey."
– Megan Michels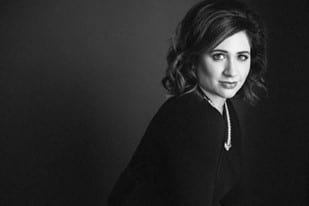 Owner and digital marketing pro, Megan Michels, has served up delicious digital marketing strategies, social media campaigns, and marketing insights since 2015. In 2018, she made her skills available to businesses in Michigan through Thrive Social. In addition to her work at Thrive Social, she has also founded the Homeruns for Headstones charity and serves on the board of Women in Leadership Great Lakes Bay as their Marketing Committee Chair.
Let's Empower Your Business
Connect with Michigan's Best Marketing Agency

Don't get left behind. Connect with us to build a more substantial online presence that turns your clicks into dollar signs.